The BBVA Swiss Bank as one of the biggest European Banks doubled down on its crypto involvement by launching Ethereum services a few months after releasing Bitcoin trading and custodial products as we can see more today's in our latest Ethereum news.
BBVA's Swiss arm decided to add Ethereum services as well with the new feature being available on the bank's app right next to the other investment options. The statement released by the bank reads that the addition of Ethereum will be available for private clients as well as the New Gen accounts. The biggest Spanish banking institution on the other hand the Banco Bilbao Vizcaya Argentaria said that this organization is the first of its kind to launch crypto services in Europe.
The users will be able to manage their crypto investments via the bank's application and will be able to convert them to dollars, euros, and fiat currencies. The CEO Alfonso Gomez noted:
"We decided to add ether to our crypto-asset 'wallet' because, together with bitcoin, they are the protocols that spark the most interest among investors, while also offering all the guarantees to comply with the regulation."
The bank dipped its toes in the crypto industry earlier this year once it launched BTC trading as well as other custodial services in Switzerland. The new statement outlined that the goal was well-received among private banking customers and new investors that chose to manage their portfolios via the New Gen since the commercial launch. According to BBVA Switzerland, the investors based in Latin America have the biggest appetite for digital asset investors followed by Turkey and Europe. The crypto services are only coming out via the bank's Swiss branch because of its friendly approach that promised to launch once all regulators embrace digital assets.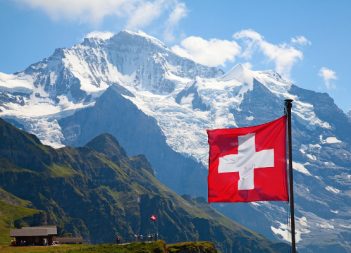 The partnership between SIX and SBI banks happened on the growing crypto demands in the Asia-Pacific region and will cater services to regulated institutions. The venture is expected to formalize the operations by the end of 2021 and to offer the services by early 2022 after the regulatory clearance from the Monetary Authority of Singapore. The new joint venture will offer a range of digital asset products and services in the form of tokenized securities like bonds, digital equities, and digital securitized loans.
Learn more