The top crypto NFT games must not only have good graphics and better gameplay but also must have the most valuable in-game assets.
2022 has forced many new NFT projects to develop better use cases. As a result, we are now witnessing the rise of crypto games whose NFT assets have the potential to make DeFi more mainstream.
In this article, we will look at our top 5 crypto games with the most valuable in Game NFT assets.
Battle Infinity: One of the best Crypto Games of 2022
Topping the list is the NFT game we are the most bullish about: Battle Infinity. This latest offering of the blockchain ecosystem offers multiple games, ranging from Esports to fantasy sports. This metaverse-rich ecosystem has integrated the best play2earn elements in the best way possible.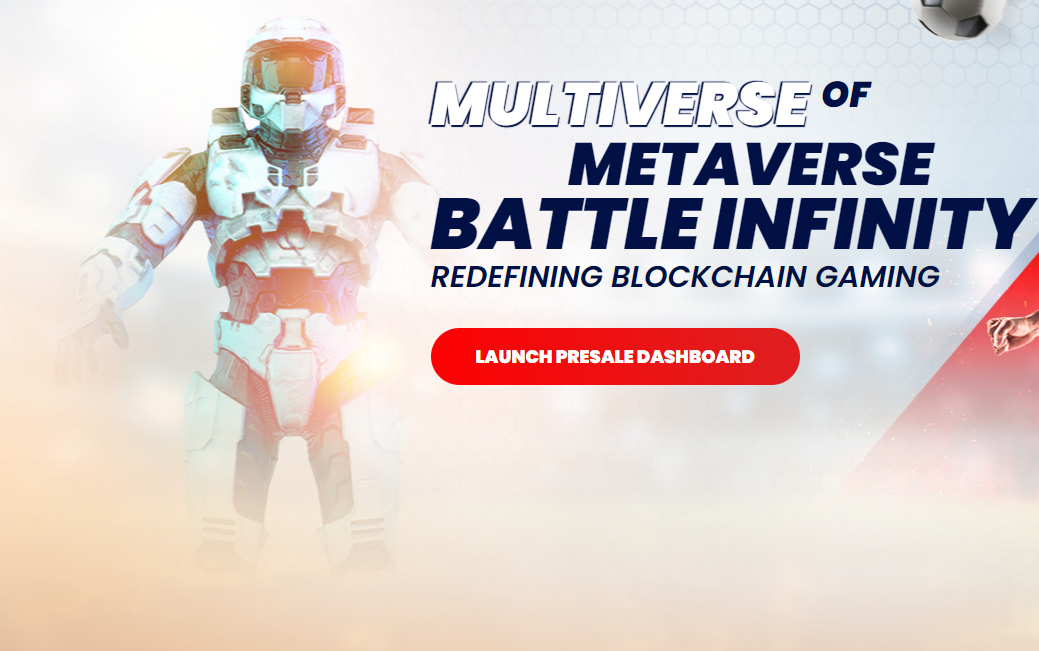 Battle Infinity aims to take the crypto gaming world by storm with six different modules. The presale of its native $IBAT token is live and has crossed its soft cap within a week. 17.73% of the hard cap has been raised, and 79 days remain till the end of the presale.
It features Battle Arena, a gaming metaverse, Battle swap, a DEX ecosystem within Battle Infinity, Battle games, Battle Staking, IBAT Premiere league, and of course, Battle Market, the in-game marketplace.
These elements work together to create a singular experience in the crypto gaming ecosystem – providing in-game assets that users can sell in the secondary market or use with their characters.
Due to these factors and the fact that it has been audited by SolidProof.io and KYC verified by CoinSniper,  Battle Infinity is the best crypto game on our list.
Lucky Block: Crypto Lottery Game that Fair to Everyone
The second crypto game on the list that has gained a lot of attention within a really short time is Lucky Block. The on-chain lottery crypto game has many play-to-earn mechanics and gives a fair winning chance to everyone.
It is a decentralized crypto prize draw platform from which you can purchase tickets and participate in daily draws to win prizes. If you want to win big, you can buy the Platinum High Rollers Club NFT. This Non-Fungible Ticket gives you lifetime access to its daily draws of $10.000. Once all the NFTs are sold, a major draw is set to take place where the winner will take home a Lamborghini.
It is a fair crypto lottery platform that crossed the market cap of $1 billion in the shortest amount of time. With in-game assets that allow you lifetime access to prize draws and major big jackpots in the future, Lucky Block is surely one of the top crypto games with the most valuable in-game assets.
Girls, Robots, and Dragons: Another game with excellent in-game assets
If you think that crypto gaming can do better with games with excellent lore – Girls Robots Dragons – is sure to gain your interest. With a collection of 9,999 NFTs, this particular crypto game takes the concept of utility to the forefront.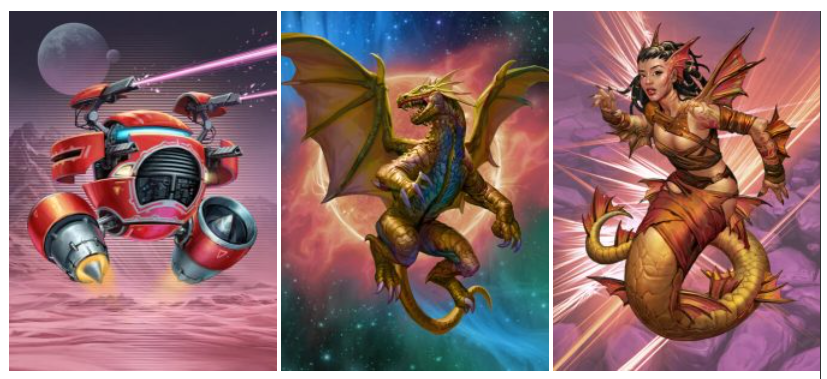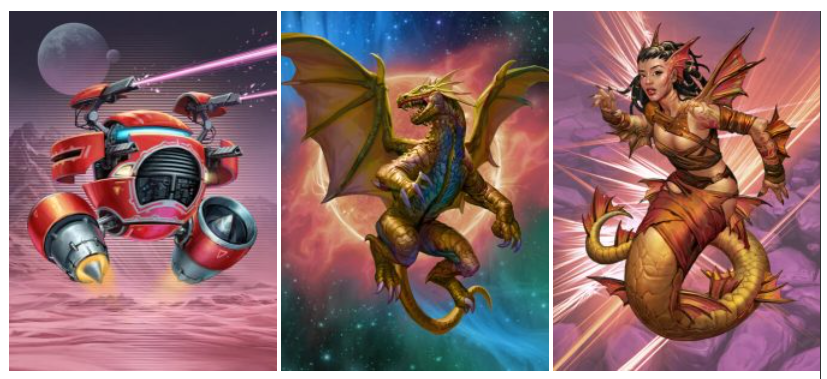 Out of the collection, 3,000 NFTs will be available for sale, and the remaining 6,000 will go to the vault. You can buy the vault cards using the native $DUST utility tokens. Access to one of the first 3,000 NFTs available on sale will allow you to access many benefits, including merch, autographs, and meetings with your favorite artists.
While many crypto games try to provide a real-life experience, few do it with as much style as Girls Robots and Dragons. And for that reason, it is number three of our five top crypto games with the most valuable in-game assets.
https://www.insidebitcoins.com/visit/girls-robots-dragons/
Axie Infinity: Get Your Virtual Pets to Earn for you
There are only some who don't know about Axie Infinity. As the pioneer of crypto gaming, Axie Infinity is one of the most trusted crypto games in the market. The recent Ronin upgrade has refilled its players with confidence, and the number of players is rising.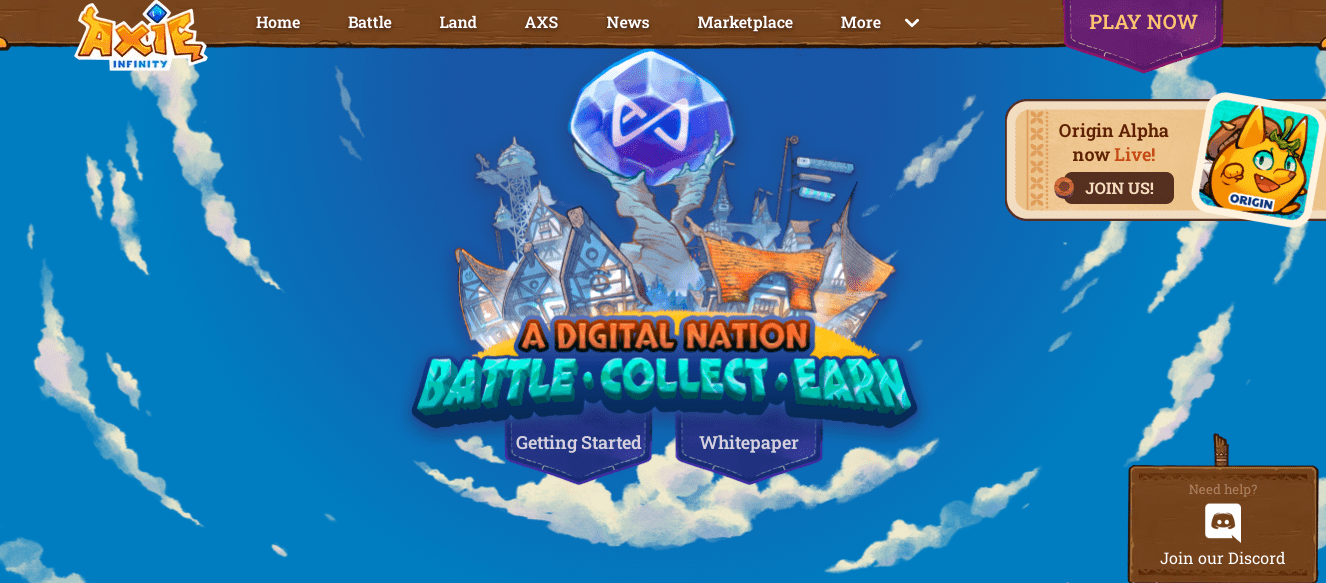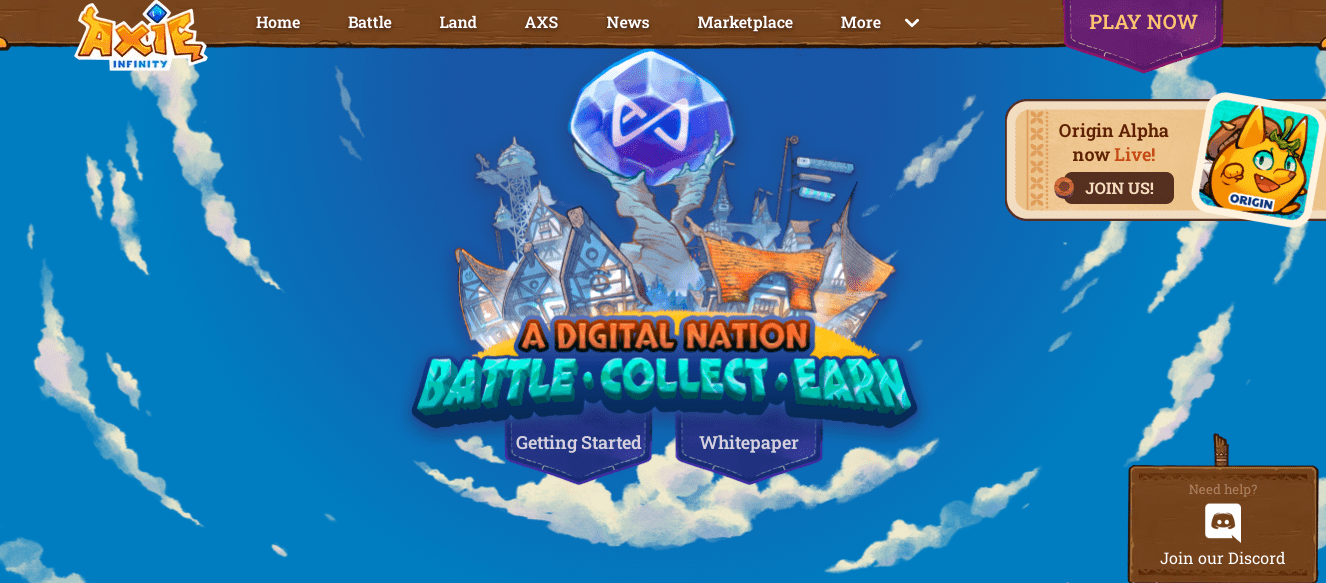 According to activeplayer.io, monthly active players have increased from 400k to nearly 750k.
Built on the Ethereum Blockchain, Axie Infinity has you create virtual pets or monsters known as Axies. Consider them your Pokemon and use them to explore the game, breed, or battle other Axies. The other Axies don't have to be player-owned; they can be bot-owned backed by smart contract tech to make the game fairer.
You can buy in-game assets such as upgrades or rare axis to get better at battling, which increases your earnings. Buy AXS on eToro to start playing.
My Neighbor Alice: An Animal-Crossing Inspired NFT Game
If you're in the market for an NFT game that provides great gameplay and has underlying DeFi capabilities, My Neighbor Alice might fit your requirement.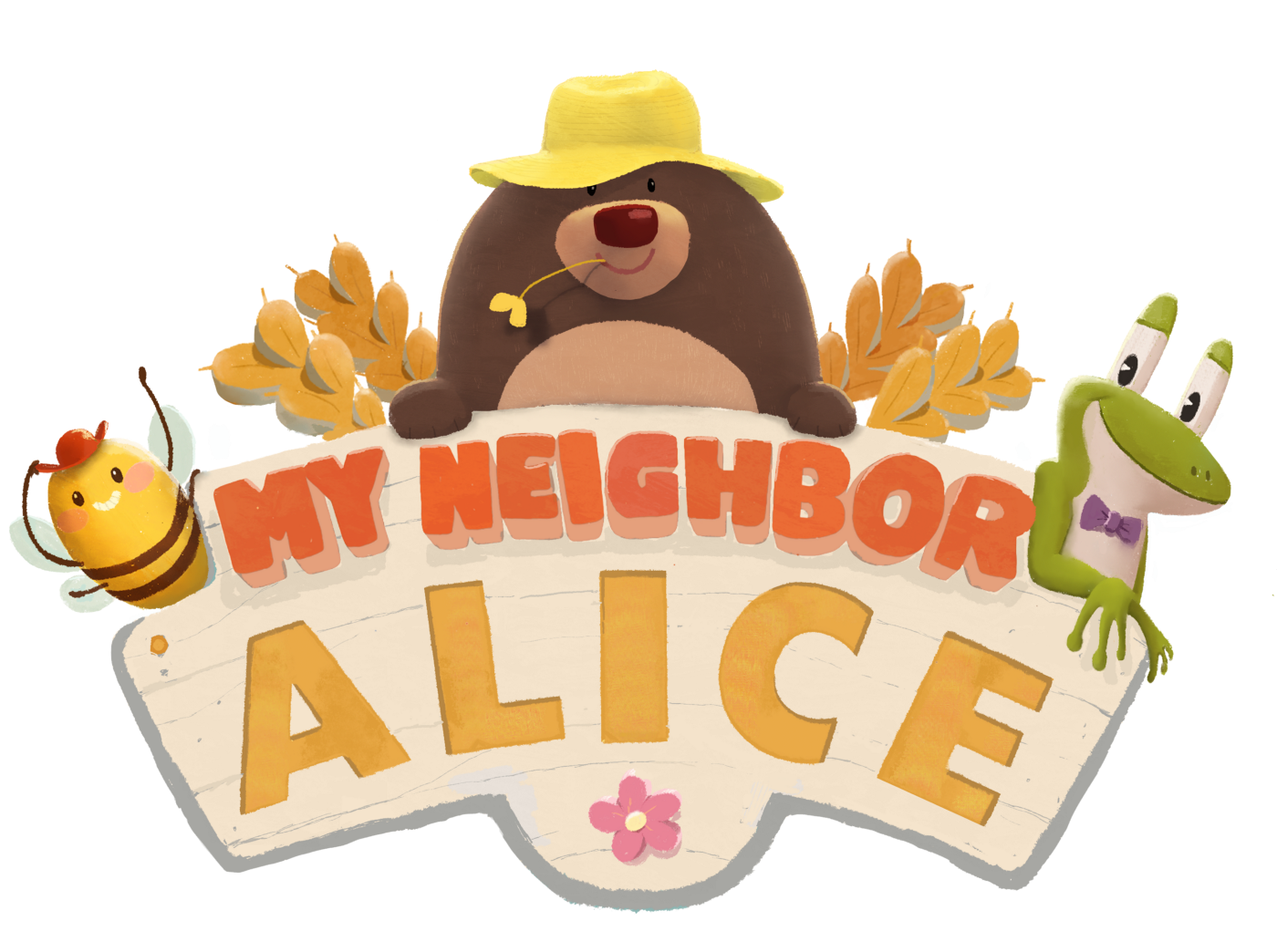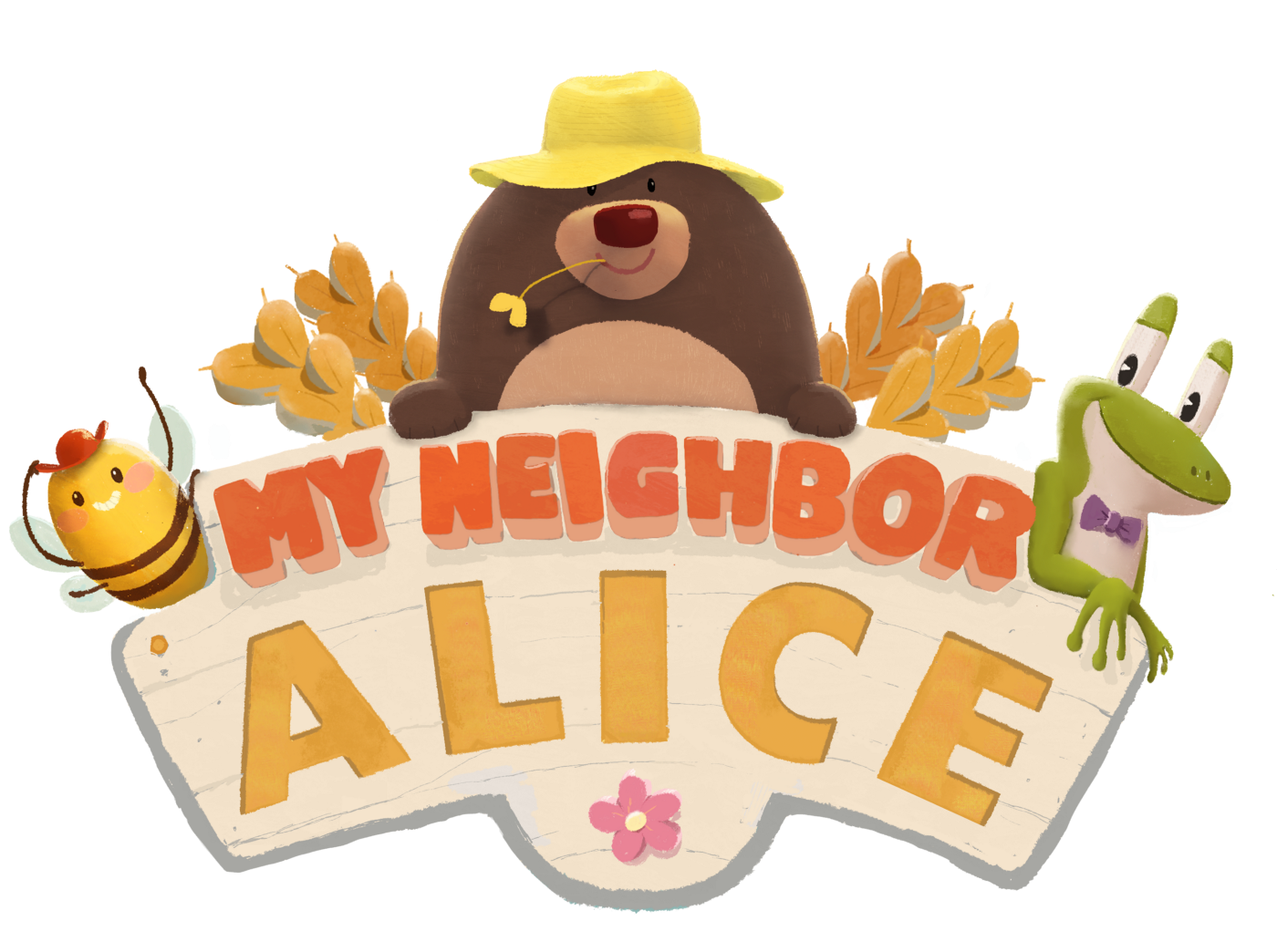 Inspired by Animal crossing, this game works on the foundational currency ALICE, which will allow you to buy in-game items such as farming tools, and even help you mint rare NFTs such as patches of land. This game has been on our radar and is one of the crypto games with the potential to attract a non-crypto gaming crowd.
Silks: One of the best Play2Earn Games
There are many NFT games that are trying to make the gaming ecosystem flow alongside the real world – but none do so as charmingly as Silks. It is about to launch soon, but since it is powered by real-world horse racing, people are already bullish on it.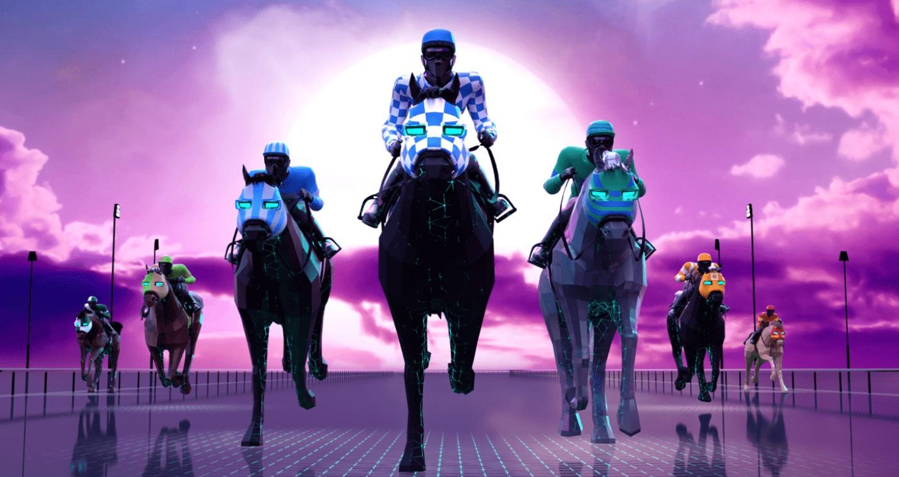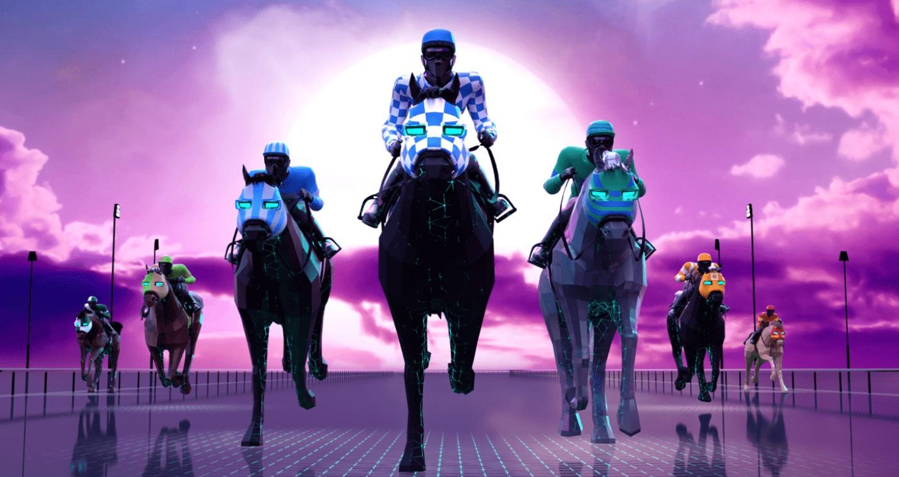 In Silks, you can own a digital rendition of a real-life racehorse. As its real-life counterparts win real-life races, you will earn rewards in the form of $STT. But the earning opportunities don't stop there. Silks also offer a staking platform through which you can start a breeding process and generate $STT yields.
Another valuable in-game asset of this game is the virtual land that will enhance your earnings through trading and speculations. With multiple venues to earn, this is one of the best crypto games with valuable in-game assets in our books.
Conclusion
The blockchain gaming system is slowly becoming more valuable with in-game assets that bring truly innovative play2earn opportunities to the players. Among them, Battle Infinity has got us the most excited. The interconnected metaverse it will bring to the ecosystem is a good entry point for many newcomers.
Read More
Battle Infinity – New Crypto Presale
Presale Until October 2022 – 16500 BNB Hard Cap
First Fantasy Sports Metaverse Game
Play to Earn Utility – IBAT Token
Powered By Unreal Engine
CoinSniper Verified, Solid Proof Audited
Roadmap & Whitepaper at battleinfinity.io
Learn more